Finally.
That's how most All My Children fans are reacting over the news that Zach lays down the law to Kendall about their marriage on the show next week.

"He takes her away to a beach house and confronts her," Thorsten Kaye told The New York Daily News. "Of course, she turns it around: 'You're the one who always walks away!' That's not true. Zach is just trying to be a family man. That's a new thing for him. But Kendall is all, 'Ryan this, Aidan that,' and that is not working for Zach."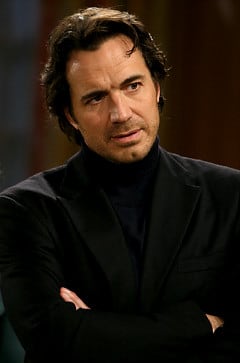 Moreover, the more Kendall brings up her former lovers, the angrier Zach becomes.

"With Kendall, it's always what Ryan needs. Zach says, 'Well, what about what we need as a family?' It's not an ultimatum," Kaye said. "It's just getting to the point where he's going to have to say, 'If you need to be with all these other people, then maybe we have to take a harder look at you and me. Why do you have to be the one to fix all these people?'"

It's a good question. We're excited to see All My Children explore it.
Matt Richenthal is the Editor in Chief of TV Fanatic. Follow him on Twitter and on Google+.