New 90210 star Dustin Milligan recently sat down with celebrity gossip site JustJared.com for an interview. Here are highlights from it:
JJ: What was the audition process like for the show?
Dustin Milligan: I hadn't read a script and it was for a version of Ethan from the Rob Thomas script. I was actually hired while Rob Thomas was still on board. So, it was really different from who Ethan is now. He's a lot slower, he was more your traditional jock in that he's been hit too many times in the head.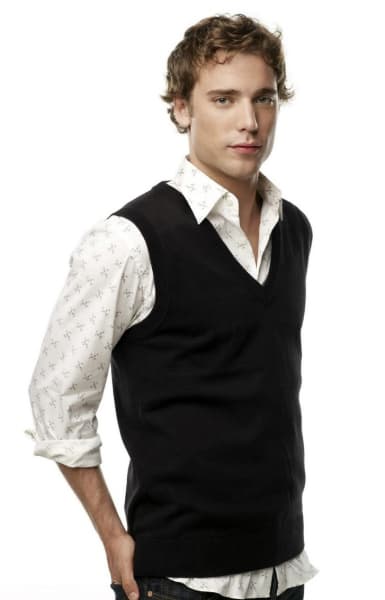 JJ: How has the character evolved?
Dustin Milligan: Well, I think that's once of the nice things that (creators) Jeff Judah and Gabe Sachs have brought to the series. There are no two dimensional characters anymore, everybody's got a lot of layers. Ethan is not your traditional jock anymore.

Gabe and Jeff have allowed for all the actors to give input for their character and create change in the character. I'm hoping to make Ethan so much more than an athlete. I think he's funny. I think he's smarter than people give him credit for. I think he's more emotionally aware and sensitive than your traditional jocks would be. And there's a lot going on with his family that wasn't there in the original character that provides layers and relatability to the guy.

JJ: Have you met 90210 alum Shannen Doherty and Jennie Garth Met? Have you filmed scenes with either of them?
Dustin Milligan: I've met Shannen. And Jennie , I've had a chance to hang out with a bunch around set and stuff. They're both very lovely women.
Matt Richenthal is the Editor in Chief of TV Fanatic. Follow him on Twitter and on Google+.