When Jessie Godderz somehow survived another eviction ceremony last week - by unanimous vote no less - we were shocked.
We're sure we aren't the only ones. Two days later, he's back on the block, up against hothead Memphis Garrett (pictured) ...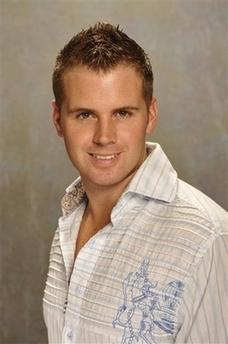 Sooner or later, things must have to catch up with Jessie Godderz. Right? We've seen people hang on like this before, but it seems he was living on borrowed time as soon as he walked in the Big Brother house.
Can either Jessie or Memphis save their own asses in tonight's Power of Veto competition? Find out in these Big Brother spoilers ...
When they draw names, Jerry and Libra are chosen and April is upset. She worries no one is strong enough to take out Jessie and Memphis, meaning she may have to put up someone from her own alliance.
Jessie and Michelle feed on the paranoia and make up a story that turns Keesha, April and Libra against into each other.
Stunningly, Jerry ends up winning. He assures April that he won't use the POV and will do whatever she wants him to do.
The house seems to be turning against Jessie Godderz, but April promised Michelle that he wouldn't be a target.
Will she be able to keep her promise and will the house  respect the wishes of the HOH at the eviction ceremony?
Who's going home, Jessie Godderz or Memphis Garrett?
Matt Richenthal is the Editor in Chief of TV Fanatic. Follow him on Twitter and on Google+.