Through no fault of the actors involved, season two's New Orleans story line never really caught on with viewers.
As a result, Dana Davis - who portrayed the new character of Monica - told The New York Post that she won't be returning to the show this year.
Q: Do you play a large part in season three?
Davis: Well, I would just say to fans of Monica's, I don't want to disappoint them, but her storyline wraps up fairly quickly.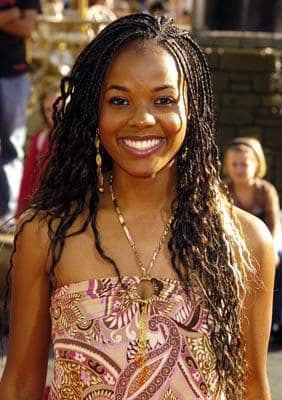 Dana Davis won't be reprising her role on Heroes, at least not for any extended period of time, on season three.
Q: Why?
Davis: Heroes didn't get the same critical or fan acclaim in season two, so I think the creators felt a lot of pressure because the ratings dropped and it wasn't nominated for any Emmys. And with the strike, I feel like the writers had a lot of time to sit around and think. They wanted to come back really strong and go back to what the show was in season one - less drama, more action. And they took it in a different direction that didn't really include Monica.
Matt Richenthal is the Editor in Chief of TV Fanatic. Follow him on Twitter and on Google+.