The much buzzed-about Season 2 premiere of Gossip Girl is less than a week away - Monday, September 1 at 8 p.m. EST.
For some of us, it feels like it never left.
The gang is all over New York shooting, and we've covered it for you with extensive Gossip Girl spoilers and photos all summer long.
Now it's time to let the show speak for itself.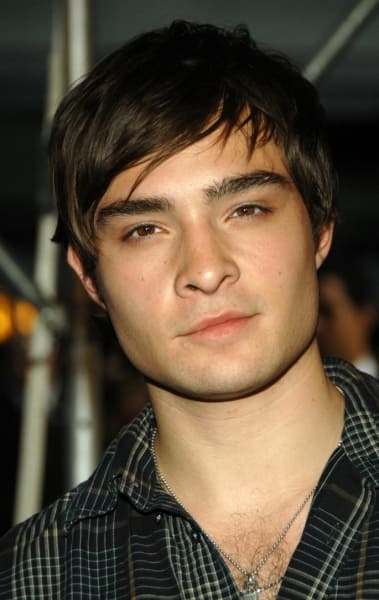 For one, Ed Westwick, who plays bad boy Chuck Bass, told MTV that he's happy to be back at work, with new episodes airing soon.
"It's been great," Westwick said. "It's been intense, and we're very excited to get back on the air and get back out there."
"When you're working on it, and you're on the inside of it, you don't find yourself getting caught up in the buzz," Westwick added. "But we are aware of it, and it's fantastic. It makes us feel our work is a success."
The actor could only reveal a bit about what fans have in store when the show returns. Of course, it almost goes without saying that you should expect lots of sex, drugs and pretty new faces.
"There's new characters that are going to be introduced, and there will be twists and turns and all the usual love triangles," he said. "I think the issues and things that we touched on in Season 1 will be explored more."
"Personally, my character has more of an adventure and an exploration of his motivations and why he is the way he is," Ed Westwick noted.
But what about Chuck's tumultuous relationship with Leighton Meester's social queen Blair Waldorf?
In the season finale, Chuck got cold feet about their relationship (and the hots for an interior designer), leaving Blair to jet off to France with a random business exec.
Everyone's dying to know if those crazy kids will make it work.
"Basically, we left off in season one with Chuck making the decision not to pursue Blair, and I think he spent the summer contemplating that," he said. "When we come back in season two, we see how he is with his decision."
Steve Marsi is the Managing Editor of TV Fanatic. Follow him on Google+ or email him here.