So You Think You Can Dance thought he could dance and he was proven correct last week. The hip-hop dancer was crowned winner of So You Think You Can Dance last week.
Below, he answers a few questions from our friends at BuddyTV. Check out the excerpts now...
What has the last week or two been like for you?
Pushed, really. It has really been a push, they really want you to work for it, they're not giving you anything. They really want you to work for it and push and push and push, so that's what we did. You know, we were so tired, I looked at the TV and I was watching myself like oh my god, I was gray at one point.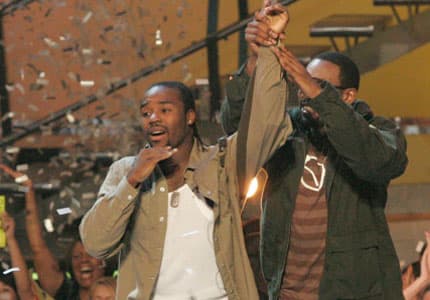 Are you looking forward to getting away for a little bit and just relaxing?
I am, I am. We've been going so much and I think it'll be best right now to get a little break and then start pushing hard. We want to do a great job for the tour also, so we're going to push our bodies even more. I can't believe we have 45 or 46 numbers that we're going to be doing.

Is there anything you'd like to say to your fans now?
Thank you guys so much for voting and for believing in me that I could do it, believing that this year we could do something. It just really means a lot, everybody that voted just means so much to me. I never can express how much that means to me, so I just really want to try to say thank you, thank you, thank you. I just feel so blessed and so humbled by this experience, and you'll never know the way you changed my life. Thank you again.
Matt Richenthal is the Editor in Chief of TV Fanatic. Follow him on Twitter and on Google+.