On his radio show this morning, Ryan Seacrest met new American Idol judge Kara DioGuardi for the first time.
When the show's host asked the new star how she compared to fellow judge Paula Abdul, Kara replied:
"I'm definitely a little harder," she said, not making a very bold statement. "I can be pretty tough at times, and nurturing when I have to be. It really depends on the contestant."
DioGuardi went on to discuss her co-production efforts with Kelly Clarkson and other past American Idol finalists, while saying it's hard for her not to be honest at all times. Sounds like a solid addition to the show to us.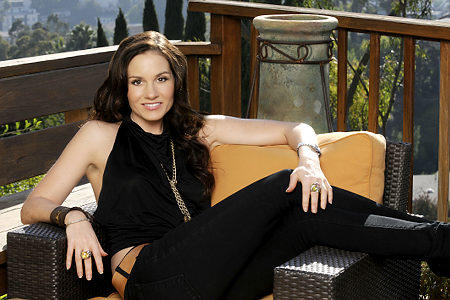 Matt Richenthal is the Editor in Chief of TV Fanatic. Follow him on Twitter and on Google+.