Stephen 'Twitch' Boss, Courtney Galiano, Joshua Allen and Katee Shean sat down for an interview with People Magazine a couple days before tonight's big finale.
Here are some thoughts from the So You Think You Can Dance finalists:
Twitch Boss
How are you holding up with the training? Any injuries?
My entire body is mad at me right now. So, it's just a matter of fighting past that and toughing it out for one more week when we can actually get some rest, because my body is not having it at the moment.
Joshua Allen (pictured)
Do you have a favorite dance that you performed on the show?
I liked the two hip-hop numbers that I did with "No Air" and the Frankenstein piece. And then I also loved the samba and the paso doble and other contemporary [pieces] with [choreographers] Mia Michaels and Tyce Diorio.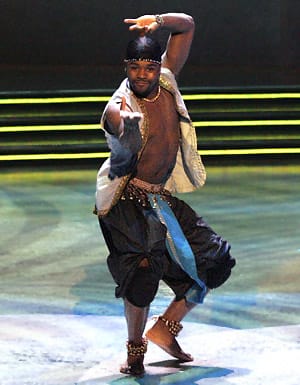 Katee Shean
How loud is judge Mary Murphy when you're out there?
Dude, I love Mary Murphy's scream! And it's funny because you watch it on TV and you think, "Oh, wow." Everybody gets so excited to hear her yell and then when you're here you're like, "I just want to hear her yell again." You want her to do that for you after you've done your routine.

Courtney Galiano
Did you learn to love a style of dance on the show that you previously hadn't done?
I would love be a ballroom dancer. It's so impressive and being on this show, it's made me have this newfound appreciation for ballroom. They're absolutely incredible and the time that it takes and the technique that goes into it, I would love to learn more about that definitely.


Matt Richenthal is the Editor in Chief of TV Fanatic. Follow him on Twitter and on Google+.