He plays the ever-arrogant Chuck Bass on Gossip Girl, but Ed Westwick has a surprising sensitive side — and a way with words.
"I've been writing a lot of poetry recently," Westwick, 21, told People magazine. "It helps me think and work things out."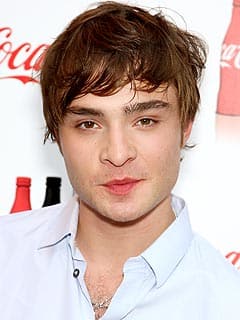 Westwick shared with the celebrity news magazine a poem from memory that he wrote "at like six in the morning" recently.

Just don't read too much into the words.
"Nothing I've been writing has a definitive point of aim," the actor says. "I feel like you just need to keep writing until the writing itself just begins to take shape."

Follow the jump for Ed Westwick's untitled poem and let us know what you think of the Gossip Girl star's prose:
    Tell me what can you want?
    You've got it all.
    Things are real in a handshake.
    Rest my bones these days in a different way.
    Cherish the change; it may not stay.
    I remember your dress,
    Like dreams when you wake with a sudden start.
    You're beside me in the dark,
    Wrapped in my arms.
    Love is being entranced in a glance,
    To muster up courage when you're flustered,
    To stumble on the words you prepare.
    Don't worry about the money that went down the drain
    Because the best things in life are free.
Steve Marsi is the Managing Editor of TV Fanatic. Follow him on Google+ or email him here.