Andrea Evans is back on One Life to Live!
Unfortunately, many long-time fans were disheartened to see her have just one brief scene with Viki at the airport.
But, don't worry, the actress told Michael Fairman that more are on the way:
When you returned for the 40th anniversary One Life to Live episodes you only had short scene with Viki at the airport. Many die-hard fans felt perhaps short changed. But I hear there are more Tina and Viki moments on the way!
There will be more Tina/Viki absolutely. I think Ron Carlivati tried to bring in a scene with us before Erika Slezak (Viki) left for her vacation. Between our two schedules… to get me their before the 40th anniversary, and her leaving on her vacation was challenging. He really struggled to find the opportunity for us to have any scenes at all under those circumstances. I promise you there will be a lot more to come.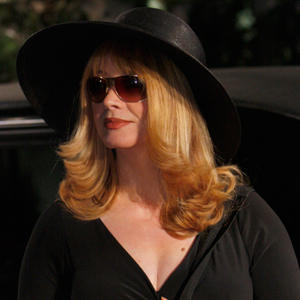 Matt Richenthal is the Editor in Chief of TV Fanatic. Follow him on Twitter and on Google+.