And we thought it couldn't get any better than I Love Money or Rock of Love Girls: Charm School.
VH1 continues to outdo itself, as it will air Real Chance of Love beginning November 3.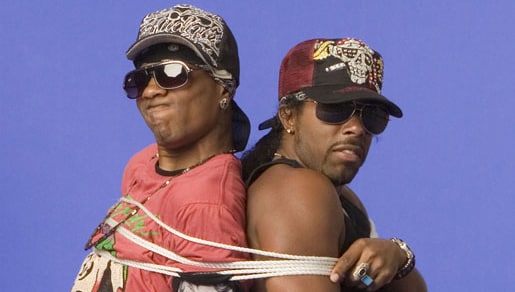 We can only hope - nay, pray! - that Jennifer Toof finds herself way on to this new show as a competitor.
On the show, women will compete for the affection of these former I Love New York contestants. Here's the network's official statement regarding such an incredible idea:
America's two favorite brothers Real and Chance tried to steal New York's heart in the VH1's hit series I Love New York but were both left broken-hearted. Now the Stallionaires are back and ready to find love in their own new 11-episode series. Real and Chance will get their much deserved, and much anticipated chance to find real love as 15 young ladies move into their Stallionaire ranch house and try to capture their hearts.
In the final episode, Chance and Real will make the most difficult decision of their lives. With two women vying for each of their hearts, they must decide who they would like to take a real chance of love with, and who's going home alone.
Matt Richenthal is the Editor in Chief of TV Fanatic. Follow him on Twitter and on Google+.