What should you set your TiVo for tonight? And what should you say Ti-NO to?
Our staff combs through this evening's television listings and helps readers set their viewing schedules:
8 p.m. Dylan McKay calls Brenda on 90210 (The CW); Make a House with the crankiest doctor on TV (Fox); We've never met anyone that watches NCIS (CBS)
9 p.m. Cloris Leachman, Rocci DiSpirito and Kim Kardashian are in trouble on the Dancing with the Stars results show (ABC); Fringe is yet to fully catch on (Fox)

10 p.m. Get mysterious with Without a Trace (CBS); Some crook is up to very bad things on Law & Order: SVU (NBC)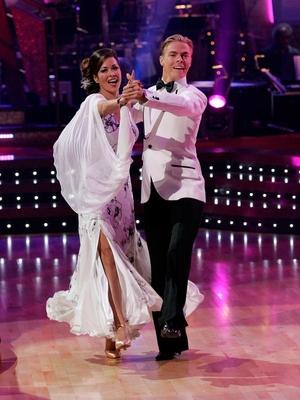 Julianne Hough and Cody Linley will be safe on Dancing with the Stars tonight.
Avoid at all costs: The Mentalist (9 p.m. on CBS). Seriously, enough with show titles that are just some random noun. Pretty soon, we'll be stuck with The Show.
Matt Richenthal is the Editor in Chief of TV Fanatic. Follow him on Twitter and on Google+.