Spin (Off) Job: The Hills Spawns The City
Steve Marsi at .
Watch for the fire and brimstone as you turn on your TV in early '09.
Sources are reporting that MTV is going to spin The Hills off into yet another reality TV show - starring the beautiful but underused Whitney Port.
The MTV series will apparently be called The City and will feature Whitney Port, Whitney's boyfriend (Jay Lyon) and N.Y. socialite Olivia Palermo.
Whitney will be relocating to New York (if she has not already done so, that is) to work with big time celebrity fashion designer Diane von Furstenberg.
The Hills, of course, was spun off of Laguna Beach early in 2006, usurping and making a star of one of its principal cast members, Lauren Conrad. Whitney Port and Lauren have become friends through work at various fashion jobs from 2006-present.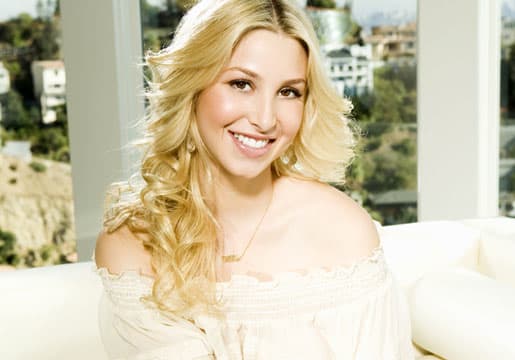 Whitney Port is great and all, but can she carry her own show?
We like The Hills as much as the next site (okay, a lot more), but two things really bug us about this new spin-off:
The fact that legitimate news sources have confirmed this news, but we will still have to wait weeks (if not months) for MTV to announce it because it will presumably be unveiled on an episode of The Hills, which is absurd in itself, as the girls are now bona fide stars whose lives are public knowledge.
The name. Annoying people from New York, who misguidedly believe it is the only city in the universe, often refer to it as "The City." They will this it up, while those of us not from that metropolitan area will continue to nurture inferiority complexes.
Steve Marsi is the Managing Editor of TV Fanatic. Follow him on Google+ or email him here.