Charlie Herschel is a regular, mild-mannered, well-educated lawyer.
That may serve him well at his job in New York, but will it net him one million dollars on Survivor: Gabon? Host Jeff Probst isn't so sure.
"Charlie prides himself on being very bright and educated," Probst told Entertainment Weekly. "And the question I'd say for Charlie is 'Can he stand up for himself? Does he really have a voice?' Or is he just going to look for somebody to hang on to and see how far they'll pull him along?"
Guess we'll find out when Survivor premieres on September 25.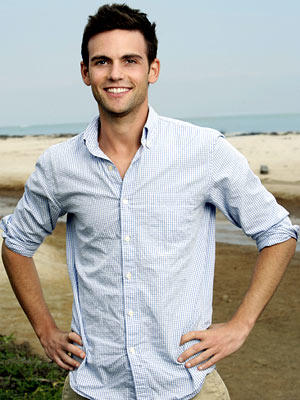 Matt Richenthal is the Editor in Chief of TV Fanatic. Follow him on Twitter and on Google+.