NeNe Leakes is a supposedly Real Housewife of Atlanta. We have our doubts about whether most housewives from that city are like this reality TV star.
Still, she sat down with our friends at BuddyTV for a recent interview. Here are excerpts from it:
Why did you decide to agree to be on this show in the first place?
Well, when I was asked to do the show, before ever doing the Real Housewives I've already done some TV and film before. And then having my real estate company with my husband and my foundation and all the things that I have my hands into, I thought it would be a great way to get my name and my face and my businesses out there.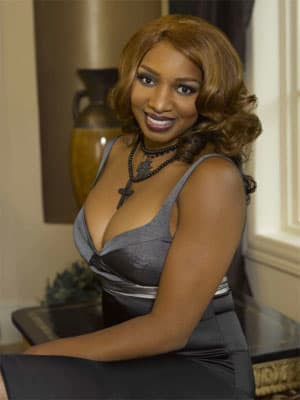 How do you feel you have been portrayed? Do you think it's an accurate portrayal of yourself on the show?
It is, it is very accurate. Some of it I'm not so happy about. You guys saw me in that earlier episode get really upset at Sheree's party, that was very true. But I think for the most part they have portrayed me correctly.
What would your show look like?
I would hope to do a talk show. I would love to do a talk show, something that is fun and funny, people could really come on and be themselves and we could really get down and talk, really dirty. Not the whole conservative shit like Oprah or Tyra. I want to do something else. Something funny, maybe along the lines of Chelsea Lately.
Matt Richenthal is the Editor in Chief of TV Fanatic. Follow him on Twitter and on Google+.