Hoopz is batting 1.000 in her reality TV career.
The past Flavor of Love champion was crowned winner of I Love Money last night. She talked about the victory with VH1 afterwards:
Do you have a sense of elevated reality TV status, having won twice? No. Because if I were conceited and had a big head going into the show it would have played different. I was just going to try my best and never give up. I never really talked about the money. I was in denial when I did win. So I am completely grounded about it. $250,000 is a lot of money but there's more out there. I'm saving it all.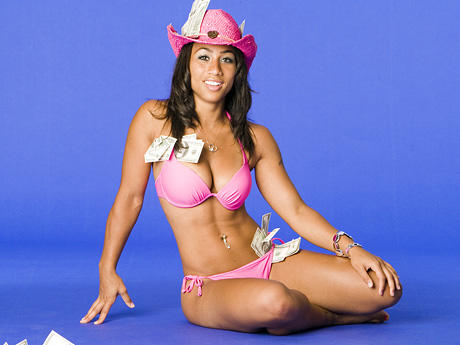 Hoopz is $250,000 richer after her I Love Money triumph.
Do you have hard and fast plans with what you're gonna do with the money? Most of it I'm going to save and make it make more money, try to start an accessory line and whatever. My mom has no idea that I won, so I'm gonna surprise her and my sister and use it to take care of them.
Explain your drama-free strategy. I just breezed through. And when I was scared, that's when I messed up. The balcony-throw challenge was horrible. I was so terrified of the heights. But most physical challenges were easy. I didn't have a strategy coming in. I don't get involved in all that stuff. We were the realest people in the house. Real was who I chose to be close to. We bonded and clicked and became alliances and that was it.
Matt Richenthal is the Editor in Chief of TV Fanatic. Follow him on Twitter and on Google+.