Lance Bass won't be eliminated from Dancing with the Stars any time soon.
After all, the singer basically made a career by... dancing! Paired with Lacey Schwimmer, the former boy band member is writing a weekly diary for Us Weekly. Here's an excerpt from it following this week's performance...
WELCOME TO ROUND TWO!
I'm glad we got through those two dances [last week]! We worked really hard on them, and I think we did really well. Tonight, we're dancing the Paso Doble to "I Kissed A Girl" by Katy Perry. It's not a very traditional song to do the Paso Doble to, but we're going to try to make it as traditional as possible to appease Len [Goodman]. Maybe this time, he will be looking at our dance and not the colored streaks in Lacey [Schwimmer]'s hair!
ALL ABOUT CLORIS...
Isn't Cloris [Leachman] a hoot? She is pure entertainment backstage. She just has all of the producers on their toes; they are just waiting to push that censor button during her critiques! Now we have, like, a 10-second delay instead of the normal 7-seconds! If she goes anytime soon its going to be very depressing.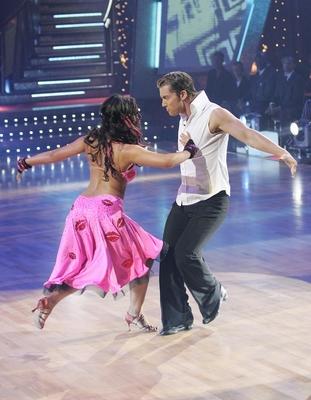 Read more about Lacey, Lance and other Dancing with the Stars contestants right now. Just follow our link!
Matt Richenthal is the Editor in Chief of TV Fanatic. Follow him on Twitter and on Google+.