What should you set your TiVo for tonight? And what should you say Ti-NO to?
Our staff combs through this evening's television listings and helps readers set their viewing schedules:
8 p.m. After a long hiatus, 90210 is back on the air (The CW); We bet someone's life is at stake on House (Fox).
9:00 p.m. Seriously, it's time for Cloris Leachman to be eliminated on Dancing with the Stars (ABC); A brand new episode of Privileged. (The CW); Simon Baker is The Mentalist (CBS).
10 p.m. Katie Holmes has made an impression on Eli Stone (ABC); A grizzly crimes is likely committed on Law & Order: SVU (NBC).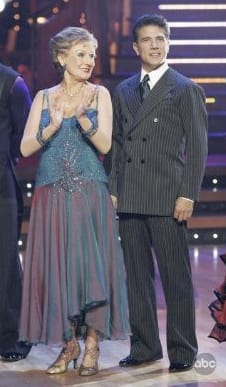 Sorry, Cloris and Corky. But you shouldn't be Dancing with the Stars anymore.
Avoid at all costs: Biggest Redneck Wedding Ever (9 p.m. on CMT): If you care about this show, you're a redneck.
Matt Richenthal is the Editor in Chief of TV Fanatic. Follow him on Twitter and on Google+.