Rick Hearst stars on General Hospital as the character of Ric.
He recently spoke to Soap Opera Weekly about ongoing story lines and developments. Here are highlights from the interview:
Soap Opera Weekly: Ric knows Claudia is just manipulating him, right?
Rick Hearst: Yeah. It's not a big reach. It's not that he's got the wool pulled over his eyes about who Claudia is. That's actually kind of what attracted him to her — the fact that she knows the game that's played. She's dangling that carrot of "You want me? You want certain things from me? You're going to go do this for me."

Weekly: Is Ric still feeling the rivalry with his father?
Hearst: Yeah. He's definitely his father's rival, but Ric is mostly about making his own mark. Interestingly enough, he's making his mark within a family that's not really his family. Or maybe it could be someday — who knows?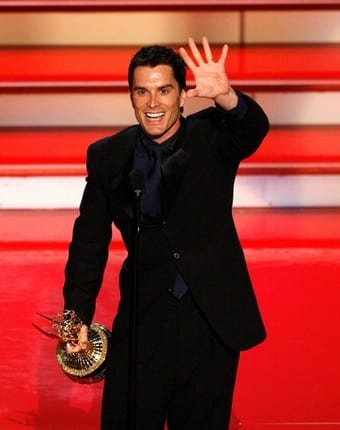 Rick Hearst won a Daytime Emmy for his role on General Hospital.
Matt Richenthal is the Editor in Chief of TV Fanatic. Follow him on Twitter and on Google+.