After weeks of build up, an eclipse overtook Heroes last night. As a result... nothing happened.
The show's savoirs lost their abilities, as the series continued to lose any semblance of direction. Hiro still thinks he's 10 years old, Sylar underwent yet another character change and Nathan was taken hostage.
Follow the proceding link and react to last night's events yourself via this Heroes episode guide. Perhaps you can make more sense out of this show than we can.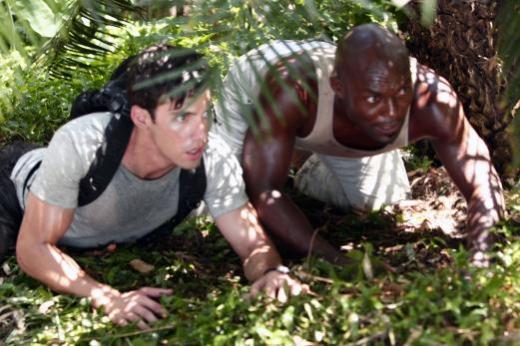 Ashamed of what Heroes has become, Peter and the Haitian hide out unti their story lines make more sense.
Matt Richenthal is the Editor in Chief of TV Fanatic. Follow him on Twitter and on Google+.