At 58, Bob Crowley is the oldest Survivor winner of all-time.
But that doesn't mean the reality TV champion is forgetful. In a new interview with BuddyTV, he recounts his favorite moment in Africa...
When I won the Sprint phone and I was gonna get to see a video of Peggy and I was sitting there on the couch with a beer and a pizza. Jeff had completely convinced me that we were gonna look at some stupid little video, which I was so glad they didn't tell me Peggy was there or I would've hurt myself trying to win the challenge.
I turned around and saw my wife standing in Africa, which I had no idea she was there. It was almost like a ghost had arrived. It was one of those moments in my life that is now burned so deeply into my memory, I will never forget it. It was the highlight of Peggy's summer and mine. It was just a wonderful event.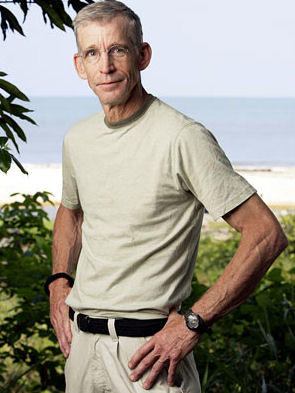 Matt Richenthal is the Editor in Chief of TV Fanatic. Follow him on Twitter and on Google+.