Jennifer Aniston, Steve Martin, Janel Maloney and other big-name guest stars have already contributed to a hilarious third season of 30 Rock thus far.
So much so that Diddy is anxious to join the party.
"I'm definitely trying to holler at Tina Fey," Diddy himself told E! Online. "Me and Tracy Morgan (Tracy Jordan), we've been talking, and we got a scheme up our sleeves. I'm definitely trying to get in on that in the next two years, for real."
Diddy said this in an interview on the set of CBS' CSI: Miami, where he is now guest starring. In addition to proclaiming his love for 30 Rock (and Dexter), he also said his legal woes in real life were just "God preparing me for this [CSI: Miami] role."
Now that's a glass-is-half-full attitude!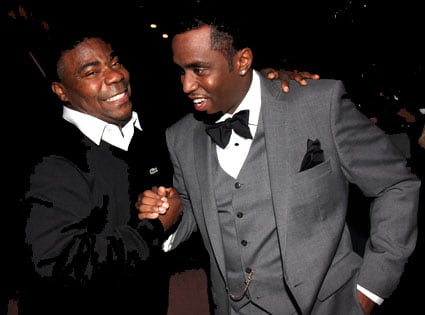 Steve Marsi is the Managing Editor of TV Fanatic. Follow him on Google+ or email him here.