A brief note on Friday Night Lights from TV Guide's Matt Roush in his weekly Q&A today ...
Q: I was just curious if you have any thoughts on the third season of Friday Night Lights. Normally you have lots to say about this fantastic show, but I'm guessing you're waiting until the current third season airs on NBC to weigh in. The November 19 "New York, New York" episode, though, was particularly great in my opinion. Without giving anything away, the awesomeness included: the after-dinner football at the Taylor house, Coach's final decision on the new house followed by Tami's reaction, Tim's enthusiasm for Broadway and Scott Porter's performance on the doorstep. Would you agree Friday Night Lights has regained whatever it may have lost in Season Two?
A: I've made note several times lately how impressed I have been by this third season, but this particular episode blew me away. (Actually, it blew my box of tissues away. I lost it several times during the episode.) The scenes between the Coach and Matt Saracen, resolving his awkward position on the team; the Coach and his wife, confronting a real-estate opportunity that made no economic sense; and especially between Jason Street and Tim Riggins, as these best buds visit the Big Apple (with a pit stop at Gypsy?)... really, it was all so memorable and moving, so entertaining and ennobling.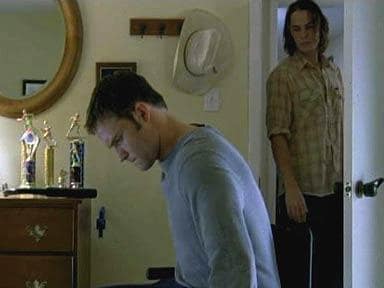 Matt Richenthal is the Editor in Chief of TV Fanatic. Follow him on Twitter and on Google+.