Gossip Girl Spoilers: Nate Archibald Love Life Edition
Steve Marsi at .
He's already hooked up with everyone on the show, but which female Gossip Girl character most deserves to be with Nate Archibald (Chace Crawford)?
This debate has raged on for weeks - Gossip Girl Insider's recent poll (pitting Nate and Jenny vs. Nate and Vanessa) garnered more than 10,000 votes!
So who's it gonna be for a guy who's seemingly had them all? Well, inside sources are spilling that Nate's love life is definitely going one particular direction - and the lady in question told E! Online what's in store for her and her man.
Follow the jump to find out who ...
Jessica Szohr says that in coming episodes of
Gossip Girl
, "Nate and Vanessa are kind of going strong." Inside sources say there's no "kind of" about it.
Nate and Jenny are most definitely over for the time being, while Nate and Vanessa are heating up "for a good while," says a source close to the show.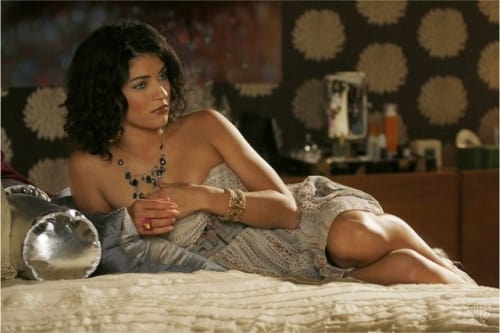 So what brings Nate and Vanessa together?
Well, besides the obvious, Jessica Szohr reveals that, "Some things happen with Chuck's character that Nate and Vanessa try to help him out with."
Like some things related to grief-fueled craziness and Chuck's uncle Jack's takeover of Bass Industries? That's just one theory, but a good one.
As for another dark horse love interest for Nate?
Gossip Girl boss Stephanie Savage said, as we showed you in the video the CW posted online, that "Nate and Blair have really become friends, and their romantic past has become a very nice platform for deep friendship ... at the end of something like high school, you find yourself looking back on who was with you when you started this journey and certain feelings come to the surface that might be surprising."
Interesting! For now, though, it looks like N and V are so on. Share your thoughts - and here's the poll we spoke of earlier in case you haven't voted:
Steve Marsi is the Managing Editor of TV Fanatic. Follow him on Google+ or email him here.