Is there any doubt that How I Met Your Mother is the funniest show on TV?
The cast of this CBS comedy posed for a series of Entertainment Weekly photos, each meant to recreate a memorable moment from 2008. To wit: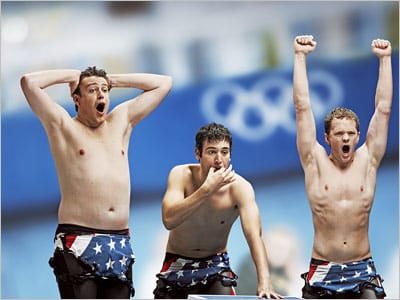 The actors above lost most of their hair to portray the U.S. 4x200m relay team from this year's Olympics, the Gold Medal-winning squad that included Michael Phelps.
Neil Patrick Harris even convinced Jason Segel to shave his 
armpits.
''The guys sounded like they didn't think it was going to grow back,'' said Smulders. ''Dude. Trust me. It grows back. 
 I wish it didn't. It does. You're gonna be fine.''
Matt Richenthal is the Editor in Chief of TV Fanatic. Follow him on Twitter and on Google+.