The staff at Princeton Plainsboro can be relied upon for an impressive medical diagnosis.
And a few hilarious one-liners per episode!
Vote on your favorite House quotes right now by following our link, as you also browse through a variety of utterances from the show's first season below...
---
House: The truth of the human condition is that everyone lies. The only variable is about what.
---
Stacy: God, you're an idiot.
House: I think I'm more of a jerk.
---
House: Men are pigs - you have nothing to worry about. They will pretty much have sex with anyone - young, old, heavy, thin, complete strangers, relatives.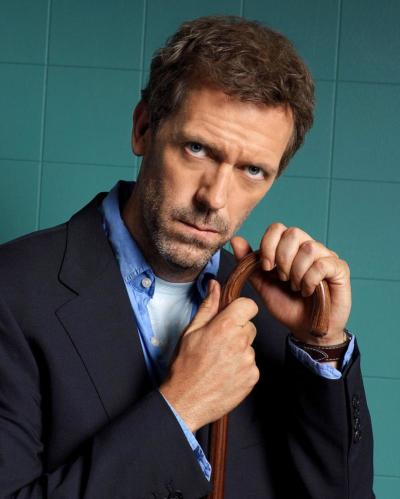 ---
Dr. Cameron: His heart rate is 130 and rising like a Randy Johnson line drive.
House: 'A' for effort.
---
House: You check her E.K.G. results before she left the other day?
Dr. Wilson: You ordered it.
House: You're the responsible one.
---
House: Love the outfit. It says "I'm a professional, but I'm still a woman." Actually, it sort of yells the second part.
Dr. Cuddy: Yeah, and your big cane is real subtle too.
---
Matt Richenthal is the Editor in Chief of TV Fanatic. Follow him on Twitter and on Google+.