This news is a few weeks old, but we're only learning of and reporting it now. Better late than never, right? Right. Especially when it comes to McDreamy news.
In case you weren't aware, Patrick Dempsey is hot. So much so, in fact, that the Grey's Anatomy star topped AOL TV's list of the 50 Hunkiest TV Stars of all time!
He isn't about to tousle his own gorgeous hair, however.
"Well, there's always going to be somebody else who's going to come along and be the next handsome person," the married father of three says.
"It's all very subjective," Dempsey said. "And there are also a lot of people out there who aren't being recognized, maybe just because they're not on a hit show or something right now. So you have to kind of take it all with a grain of salt."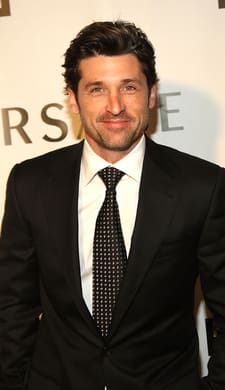 So modest as always. As for being the leading man of so many adoring Grey's Anatomy fans, the dimpled TV doctor is grateful for the spotlight ... to a degree.
"It's certainly great having the attention," Patrick Dempsey admits, "It's always good for one's ego, but at the end of day, it really is quite an empty statement if you don't have family around you. Because there is no way you can live up to it."
Steve Marsi is the Managing Editor of TV Fanatic. Follow him on Google+ or email him here.