What does the future hold for Huddy? According to Lisa Edelstein (who plays Cuddy) and a pair of House producers, it will involve a great deal of nudity!
"When we come back, there is a lot of House-Cuddy stuff going on," Edelstein told Kristin Dos Santos of E! Online, adding that Cuddy's new child will complicate things. "I think the things that a baby brings are things you can't necessarily prepare for, so she's got some difficulties coming up."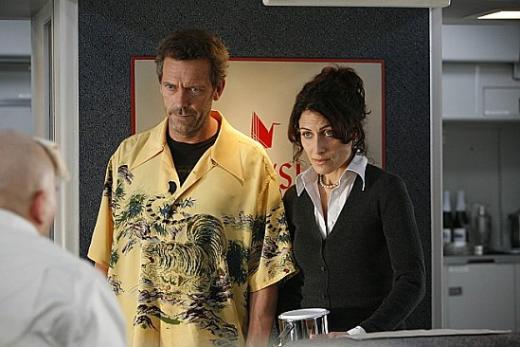 So, essentially, the duo is having sex this season, right?
Executive producer David Shore told Entertainment Weekly "it's actually way more complicated than that," while fellow producer Katie Jacobs interjected:
"It's not all that complicated, David. It's just sex."
Matt Richenthal is the Editor in Chief of TV Fanatic. Follow him on Twitter and on Google+.