Vincent Irizarry is a soap opera veteran... of numerous soap operas.
The well-traveled actor recently spoke to Soap Opera Digest about leaving All My Children and joining The Young and the Restless (he's since returned to AMC):
On Being Fired From All My Children in 2006: "Leaving gave me the opportunity to go out to California, do something different, then come back and do it again. So it was okay."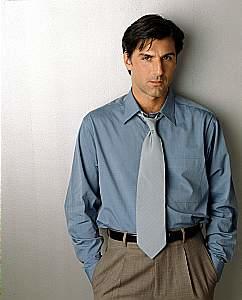 On Living Bicoastally While Playing David on The Young and the Restless: "It turned into 22 months that I was there total. I would do four days here, five days there, three days here, three days there.... They were very good about accommodating me, so I was very grateful. [To stay in touch with me family] we did phone calls every day, and toward the end, we set up a webcam.
I would talk to the production company about special events. I only had to take the red-eye once, to get back home for my son's birthday party. I was sort of a zombie by the end of the day, but there was no way I would have missed it. We made the best of it. The kids loved coming out to visit me. I brought each of my children out indvidually so we could have special, quality time, just the two of us."
Matt Richenthal is the Editor in Chief of TV Fanatic. Follow him on Twitter and on Google+.