Castle premieres on ABC following Dancing with the Stars on March 9.
On the opening episode, world-famous author Richard Castle learns that a real-world copycat killer has started staging murders from scenes depicted in his novels.
As a result, he'ss questioned by Kate Beckett. She's a bright and aggressive detective that is thrown off by Castle's off-kilter, relaxed, womanizing ways. The show stars Nathan Fillion and Stana Katic.
Here are a series of photos from the Castle series premiere: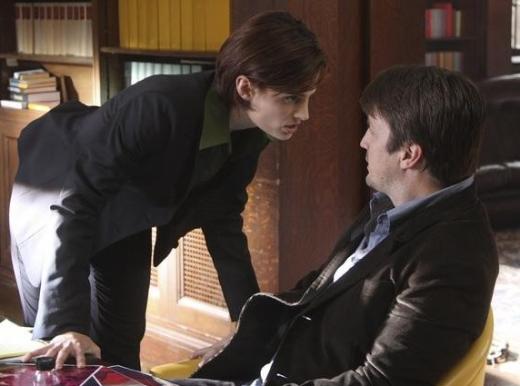 Click on the photos above for larger images.
Matt Richenthal is the Editor in Chief of TV Fanatic. Follow him on Twitter and on Google+.