As Michael Ausiello of Entertainment Weekly points out, the just-released logline for Grey's Anatomy's March 12 episode, "I Will Follow You Into the Dark," reads:
"After learning at a deposition that more of his patients have died than survived, Derek decides to quit, even as Meredith refuses to give up on him. Bailey and the Chief continue to bicker over her peds fellowship - until Adele steps in to mediate - and Izzie's interns discover something unsettling on a 'patient x,' unaware that the charts they're looking at are actually Izzie's."
Did you catch that? Derek decides to quit.
The chances of Dr. Derek Shepherd's resignation sticking are no doubt slim, but still. That's a pretty major twist to give away in a press release, don't you think?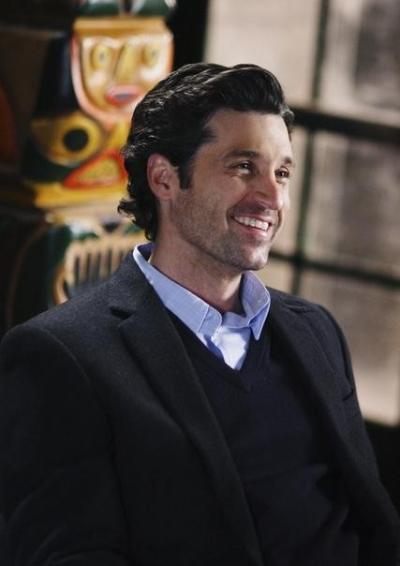 For the record, a Grey's insider assures EW that Patrick Dempsey "is not leaving the show." Theories on why Derek is quitting? How long before he changes his mind?
The rest of the description for the episode is fairly benign, save for the revelation that Adele (Loretta Devine) is returning to mediate the Chief's battle with Bailey.
It also confirms that Izzie's interns discover "something unsettling" about Patient X (Izzie), but that's kind of old news at this point. Very old, in fact. Like this new bit about Derek quitting, Shonda and her cohorts seem to give away everything far in advance.
Steve Marsi is the Managing Editor of TV Fanatic. Follow him on Google+ or email him here.