For a time, it looked as though Stephanie Hogan was destined to take Jason Mesnick on a "hometown date" as one of the final four women on The Bachelor.
But the 34-year-old single mom from Huntsville, Ala., was sent home Monday, to the surprise and dismay of some viewers. In an exit interview, Stephanie talked about her connection - or lack thereof - with Jason Mesnick.
Throughout her time on The Bachelor, and especially after a date in which her daughter Sophia made a surprise visit, Stephanie Hogan spoke of the special connection she and Jason Mesnick developing.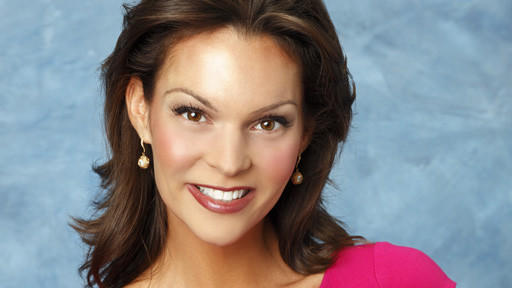 However, after this past episode's Rose Ceremony, Stephanie conceded that she never saw that spark in his eyes whenever he looked at her. Still, she said she thinks - and hopes - that they will remain friends.
"I think we will [stay friends] after this. No doubt. I just had such a bond with Jason. I think our friendship will remain strong," Stephanie said.
One of several single moms who left a child at home to be on the show, she said Sophia took her absence and her own appearance on national TV in stride.
"You know what, she had no idea. She thinks it's just a video. She didn't know she was on TV," Stephanie said of her Sophia's feelings on the experience.
Stephanie said that after this season of The Bachelor is over and if she is still single, she would definitely consider becoming The Bachelorette if ABC asked.
Will she be the next DeAnna Pappas? Stay tuned!
Matt Richenthal is the Editor in Chief of TV Fanatic. Follow him on Twitter and on Google+.