On yesterday's Round Table, our staff unanimously agreed that we wanted to see Tracy die. Why?
The character has overstayed her welcome. She brings nothing new to the show. Moreover, someone has to die soon. The series continues to fake viewers out with pretend deaths, lowering the level of drama and suspense each time.
That being said, producer/writer Bryan Fuller has a message for our site: prepare to be disappointed.
He spoke to Entertainment Weekly this week and put to rest rumors that Ali Larter wants off the show.
"She's not going anywhere," Fuller said. "I've never seen somebody so committed to the show as Ali, and the show is absolutely committed to Ali."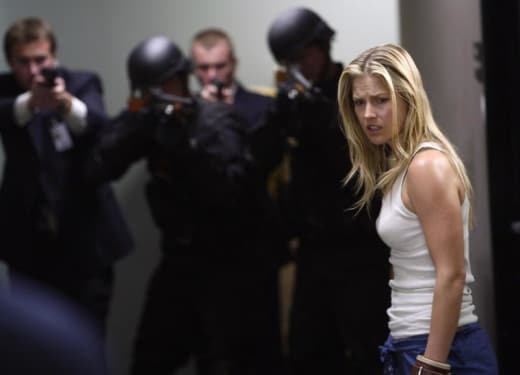 The scribe added that he jumped at the chance to pen an upcoming episode that focuses on Larter's Tracy.
"If you look at the 'Fugitives' arc, it all kind of leads up to episode 20 in a nice way. There's a great twist in her arc."
There better be, Bryan!
Matt Richenthal is the Editor in Chief of TV Fanatic. Follow him on Twitter and on Google+.