As viewers learned two weeks ago, the person Ellen is holding at gunpoint is Damages is none other than Patty herself.
Needless to say, the tension between these two character is about to get severely ratcheted up.
So confirms co-creator Glenn Kessler, who plays FBI Agent Werner this season. He recently spoke to TV Guide about the remaining episodes on season two.
"There's gonna be some major, major upheaval in Patty's life, and Ellen has some coming in her life as well," Kessler said. "The ground is going to shift considerably. Many of the things we've proposed throughout the season certainly do get knotted up, and these women end the season on very different ground than they started."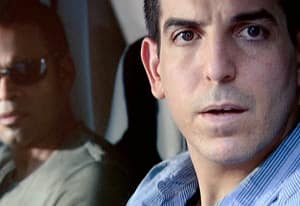 Throughout this season, viewers have seen Werner and his partner often interrupted by phone calls from the former's estranged wife. Kessler says this is far from a meaningless plot point.
"In [Wednesday's] episode, the audience gets some answers as to what Agent Werner is actually up to and what his situation with his wife really is. That event kind of blows up, and it totally sends the season in a new direction."
On Damages, we'd expect nothing less.
Matt Richenthal is the Editor in Chief of TV Fanatic. Follow him on Twitter and on Google+.