Wakey wakey and happy Monday, Upper East Siders! Tonight, Gossip Girl is back with an all-new episode, "Remains of the J," and it's shaping up to be a doozy.
Last week's "The Grandfather" put the love quadrangle of Nate, Blair, Chuck and Vanessa in motion. This week, the drama, jealousy and romance will escalate.
Elsewhere, it's Jenny's 16th birthday, but a mellow evening gets totally outta control when Serena and her pal Poppy get involved in party planning. Also, Dan receives a letter and package from Yale that set a number of things in motion.
What else do you think and hope will happen in this evening's Gossip Girl - and beyond?
Discuss "The Grandfather" in our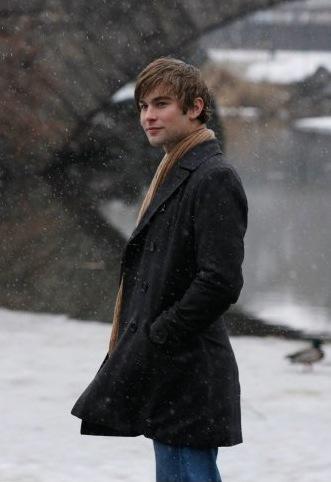 Follow the link to check out the photos and sneak previews of "Remains of the J" that we've assembled so far, and if you are looking for even more details (major Gossip Girl spoiler alert), you can read our episode recap of tonight's events early, as well.
As always, Gossip Girl quotes, fashion and music breakdowns, our Round Table discussion and all the latest news, spoilers and analysis are still to come.
Thanks for watching with Gossip Girl Insider. We look forward to your comments!
Steve Marsi is the Managing Editor of TV Fanatic. Follow him on Google+ or email him here.