The perpetually on-the-chopping block Friday Night Lights has been granted a reprieve - this time for two years, carrying the show through it's fifth season!
Multiple sources now confirm that Friday Night Lights is a go for two more 13-episode seasons, airing first on DirecTV in the fall and later on NBC in winter.
Connie Britton (Tami Taylor) recently told E! about the possibility of a pickup for the drama, "I am feeling optimistic about it and really hopeful. As much as you feel like, 'OK, it's time to move on,' the reality is that to have the opportunity to create something new with [this show] every day is simply the greatest gift. It would be great if we had another season."
Looks like she's been granted her wish - and all 113 of us who enjoy this wonderful drama each week now get to reap the benefits through at least 2011!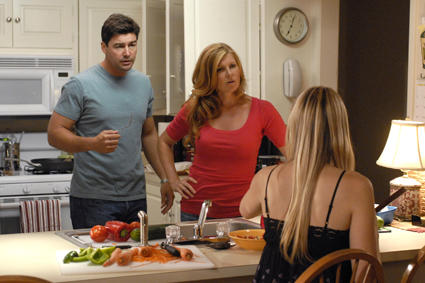 Steve Marsi is the Managing Editor of TV Fanatic. Follow him on Google+ or email him here.