We've made fun of Jennifer Toof a lot on this site.
It's been hard not to, considering the VH1 reality show contestant has nicknamed herself Toastee Toof and starred in a ridiculous sex tape.
However, we interrupt that mocking to deliver somber news about this former Flavor of Love and I Love Money star: her long-time boyfriend, Joseph Verzella III, was found dead in his home on Friday morning. Toof found him, and the cause of death is unknown.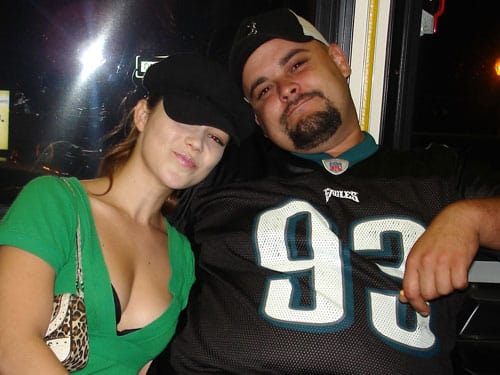 Jennifer wrote the following to VH1, regarding the man whose voice was heard speaking to her over the phone on an I Love Money episode:
"He was only 30-years-old. He was my best friend and the love of my life. He was such a sweet guy and so many people are going to miss him. I miss him so much because he meant everything to me. I know it sounds like we fought a lot from the phone booth extras, but it was hard for him to deal with me being away from him for so long when I was filming the shows.
He was so proud of everything I've accomplished and loved all the VH1 shows. He would have done anything in the world for me and he stuck by me through thick and thin."
Matt Richenthal is the Editor in Chief of TV Fanatic. Follow him on Twitter and on Google+.