Fans of The Ghost Whisperer wrote in and asked E! if they can expect more Watchers to pop up this season.
It's a good question, one best suited for series creator P.K. Simonds. Here's how he replied to the question:
"Over the very, very long span of time that they've been watching, [the Watchers] have observed that history tends to repeat itself. That gives them a certain ability to make a pretty good educated guess about what the future is. They are able to know something about what's taking shape, let's say, in a character's womb. And yes, it's possible to know certain things about the gift that might be growing."
Simonds added that viewers will begin to learn about how the "very important" Book of Changes relates to the abilities of the Watchers.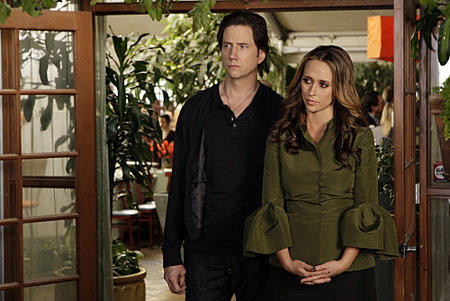 Matt Richenthal is the Editor in Chief of TV Fanatic. Follow him on Twitter and on Google+.