Shannen Doherty just can't stay away from 90210. (Thank goodness!)
The actress confirmed to E! that she'll be back on the show in a few weeks.
"You're the first people I've told. It is the finale, so you can probably expect a lot of drama," Doherty said.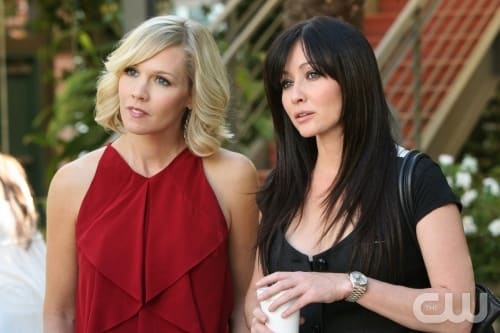 What sort of drama?

Brenda was last seen having a falling out with Kelly because she had hooked up with Kelly's quasi love interest, Ryan.

Because Walsh also revealed she can't have children, the 90210 rumor mill is buzzing that she'll return to adopt Adrianna's baby. We still say this will be the case.
What do you think?
Matt Richenthal is the Editor in Chief of TV Fanatic. Follow him on Twitter and on Google+.