Batista recently talked to The Philippine Star about a number of topics.

Foremost among them, the injured wrestler hinted that he may appear at Wrestlemania 25.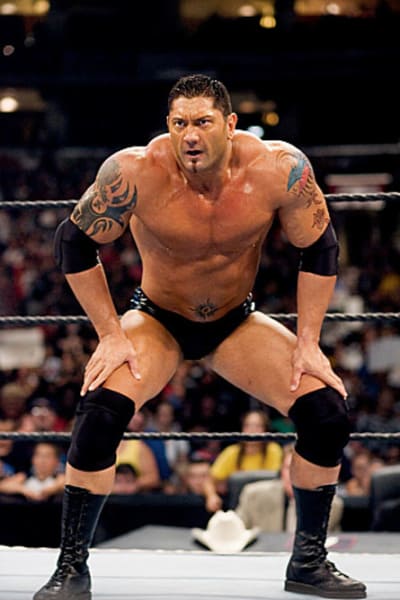 Contrary to reports that said Batista would be sidelined for an additional couple of months, he said the following about whether or not he'll be a part of the show:

"I think I'll be physically ready to go by that time, but WrestleMania is our biggest show of the year and we really build up for it. The storylines are built up for Wrestlemania. Without much time to be built up with a storyline, I don't think I'll be fortunate enough to be a part of it."
Sounds like we can count Batista out of any matches, but a run-in or appearance of some kind is a strong possibility.
Matt Richenthal is the Editor in Chief of TV Fanatic. Follow him on Twitter and on Google+.