Meat Loaf guest stars on tonight's episode of House.
But the singer will be thrilled if most viewers don't recognize him on the show.
"My ideal situation is for people to watch House... and not even know it's me," Meat Loaf told TV Guide.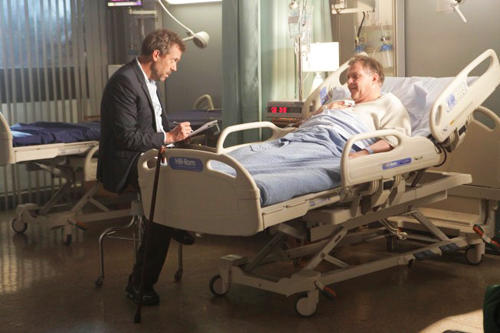 The musician - who has enjoyed roles in the Rocky Horror movie and Fight Club - checks in "Simple Explanation" as a sick husband whose caretaker wife suddenly collapses and grows more ill than her man. Ads are touting the installment as "The One that Changes Everything."
Asked what makes this hour so special, Meat Loaf said that's "a hard one to answer without giving anything away."
He did reveal, however, that he worked with Hugh Laurie, Jennifer Morrison and two other main characters, and that "the whole storyline is about redemption."
Matt Richenthal is the Editor in Chief of TV Fanatic. Follow him on Twitter and on Google+.