One of our favorite sitcom stars is set to guest star on one of our favorite dramas.
Exciting casting news today out of Grey's Anatomy, as the show has booked Kaley Cuoco for a role on the May 14 season finale.
Kaley Cuoco, who brings the beauty to The Big Bang Theory every week as Penny, admitted to Entertainment Weekly that she has knows nothing about the character she'll play.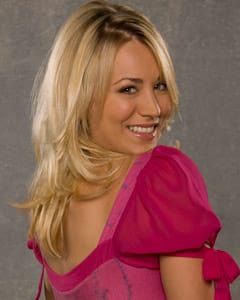 "It is a big ol' secret. I have no clue what I am doing," she told columnist Michael Ausiello. "I swear on my life that I have no idea what I am playing because it is the finale and they are keeping it under wraps until the last possible moment."
The actress is also set to guest star on the next two episodes of Gossip Girl. Look for her as the character of Rebecca Dubrovich in "Seder Anything" and "Loose Ends."
Matt Richenthal is the Editor in Chief of TV Fanatic. Follow him on Twitter and on Google+.