Adam Lambert will win the eighth season of American Idol.
Heading into this week's performances, there's less mystery between Lambert and Kris Allen than there was over whether or not Ross and Rachel would get back together on the series finale of Friends.
But that's not a bad thing. In fact, this season of the show has been refreshing entirely due to Lambert's sheer domination.
Sometimes, in sports, in life or on cheesy, heavily produced reality competitions, the thrill lies in watching the best perform at the highest level. Sure, suspense is exciting; we were glued to our screens last May, unsure about which David (Archuleta or Cook) would take home the season seven crown.
But when a singer such as Lambert comes along, it can be equally compelling to simply sit back and watch.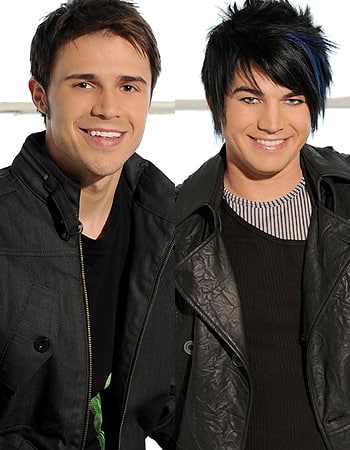 The Tuesday night finale ought to play out like the 1997 Masters. That year, Tiger Woods led the field by nine strokes heading into the final round. There was never any doubt over who would win the Green Jacket.
But ask any golf fan where he was during that tournament-ending Sunday and he'll instantly spit out the answer. It was history making, it was a once-in-a-lifetime event that forver changed the world of golf.
Will Adam Lambert do the same for music? Not exactly.
Still, following weeks of pure entertainment - highlighted by unique, versatile performance after unique, versatile performance - we couldn't be more excited to see how Lambert will put a cherry on top of his season eight sundae.
Kris Allen is a perfectly capable singer and likely has a bright future as an artist. But he's a sidenote at this point.
There may be no drama on American Idol this week, but there's a Tiger-like performer on the prowl. Don't miss his coronation.
Matt Richenthal is the Editor in Chief of TV Fanatic. Follow him on Twitter and on Google+.