On last night's American Idol results show, viewers proved that they'll listen to anything the judges say.
Danny Gokey made ears bleed with a 10-second long scream at the conclusion of "Dream On" Monday evening? Whatever. Kara and Rany gave him an A-plus for his effort, right?!?
As a result of fans' inability to think for themselves, it looks like Fox will end up with its dream final of Danny and Adam Lambert. That means either Kris Allen or Allison Iraheta were eliminated this week.
Find out which it was in our recap of the results.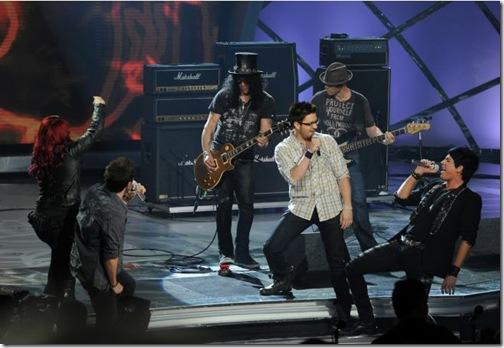 Matt Richenthal is the Editor in Chief of TV Fanatic. Follow him on Twitter and on Google+.