Adam Lambert rocked, Adam Lambert rolled and Adam Lambert owned the stage last night during rock 'n roll week on American Idol.
No surprise here, of course, but Lambert officially put to rest talk that he was solely made for Broadway last night, as he performed an ideal version of Led Zeppelin's "Whole Lotta Love."
The other three finalists struggled with their songs, especially Danny Gokey, who caused our ears to ring for hours with his horrendous note/scream to close his rendition of "Dream On" by Aerosmith. Seriously, dude, you're no Adam Lambert.
Catch up on the rest of the night now, via our American Idol recap.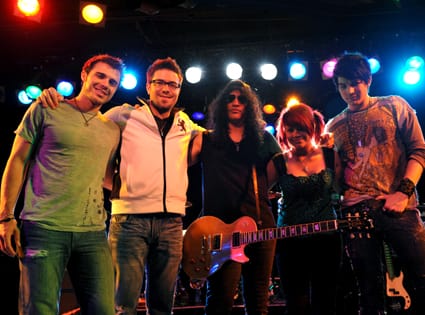 Matt Richenthal is the Editor in Chief of TV Fanatic. Follow him on Twitter and on Google+.