Before they embark together on the upcoming American Idol finalist tour this summer, Adam Lambert and Kris Allen spoke to reporters about their plans for future albums.
First, Lambert discussed how he didn't wanna label his music.
"I don't want to do one specific genre. I'm more about fusion," the runner-up said. "There are a lot of pop artists that are using the 'glam' kind of vibe in their music currently so I think I'm actually part of a wave. There just happens to not be many guys doing it right now."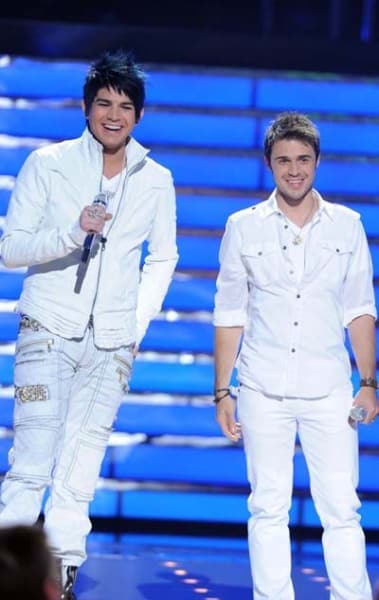 As for Allen, the American Idol champion:
"'Ain't No Sunshine' - that's the kind of stuff I want to do, stuff that has that feel, that kind of moves people," Kris said. "I'm not a man of many words. I'm not very expressive or emotional but it comes out in my music. It's the way I express how I feel."
Matt Richenthal is the Editor in Chief of TV Fanatic. Follow him on Twitter and on Google+.