Earlier this week, IN ALL CAPITAL LETTERS, Kirk Acevedo lamented his firing from Fringe.
But it sounds like the actor that portrays FBI agent Charlie Francis may have spoken too soon.
Executive Producer Jeff Pinkner told TV Guide Magazine that "like all things on Fringe, there is more to this story than meets the eye."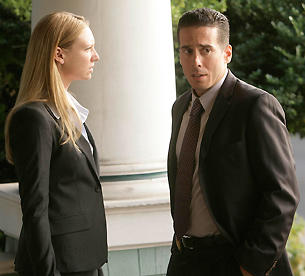 Moreover Pinkner not only says that Acevedo "was not fired," he hints that viewers will see more Agent Francis in season two. Twice as much, it sounds like.
"We have already seen two of him on the show," said Pinkner. "We have already met the second Charlie. He had a scar on his face."
Guess there really is more than one of everything, huh?
Matt Richenthal is the Editor in Chief of TV Fanatic. Follow him on Twitter and on Google+.