This past season, Dancing with the Stars took on a contestant that had been scorned by another reality show. And it worked out pretty well for Melissa Rycroft.
Might Danny Gokey be the next to follow this path?
The third-place finisher on American Idol says his immediate goal is to raise awareness and money for Sophia's Heart Foundation, a charity in memory of his wife, who died last summer after surgery for a congenital heart defect.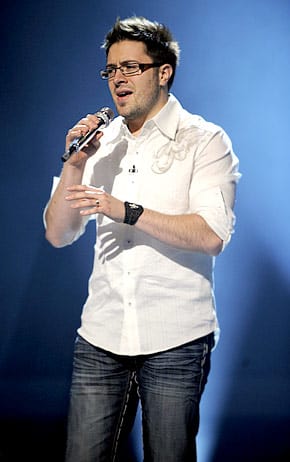 But the singer told The Chicago Tribune that he'd become a contestant on the ABC competition if it helped that cause gain exposure.
"I don't know if that will fall into line with the vision of where I am going right now," he said. "I think it's very important not to be sidetracked with anything else but to accomplish this one thing and maybe try a few things later."
What do you think? Do you wanna see Danny Gokey on Dancing with the Stars?
Matt Richenthal is the Editor in Chief of TV Fanatic. Follow him on Twitter and on Google+.