The second season of The Secret Life of the American Teenager premieres tonight.
Over the next couple of episodes there will be life (a new pregnancy) and death, the second of which Ken Baumann (Ben) focused on during an interview with TV Guide.
"[The death] affects everybody, but I'd say it affects the youth of the show more so," Baumann said.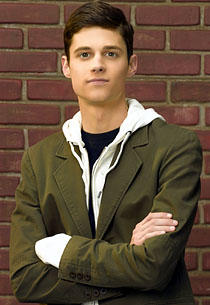 Here's a bit more of what he had to say:
On Ben and Ricky in season two: You're not going to get two 15-year-olds who are hunky-dory parenting together in this makeshift family, so it's definitely tumultuous. There's certainly jealousy. There's actually a lot of jealousy. The Ben-Ricky situation gets infinitely more complicated. In Ben's case, he's very optimistic and can be kind of naïve. I think Ricky knows full well it's going to be difficult.
On Amy's relationship with Ben and Ricky: We are shooting episode 12 at the moment and it gets very, very, very dramatic. There will be very dramatic changes between all three of them. There may come a breaking point. Everyone's trying their best to make it work, but it's certainly not going to function very well for probably a very long time.
Matt Richenthal is the Editor in Chief of TV Fanatic. Follow him on Twitter and on Google+.