What can fans expect to see on the new season of The Secret Life of the American Teenager?
For starters, Rumer Willis has landed a role on the ABC Family hit. She'll guest star on the June 22 premiere.
"It's very dramatic how she comes onto the show," Francia Raisa, who plays Adrian Lee, told E! News. "There's always a chance she can come back and do another episode. But I can't say more."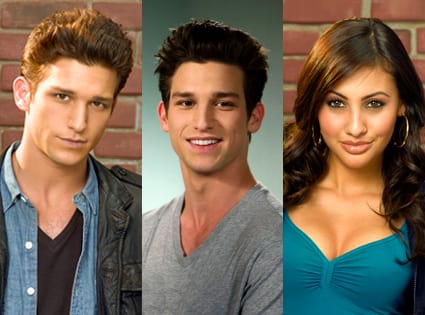 Fortunately, Raisa and co-stars, Shailene Woodley and Daren Kagasoff (Ricky, Amy's baby daddy) did reveal more about what's planned for this summer...
On Adrian's past: "You learn more of Adrian's backstory about why she's so into the sex and why it's not so dramatic for her like most people," said Francia. "And I know there is more sex involved and a lot more regrets when it comes to sex. Some people lose their virginity in the new season."
On the show's awkward relationships: "It's kind of a love triangle," said Shailene. "I mean, I'm in love with my boyfriend [Ben] who is not the father of my baby. And then, the father of my baby [Ricky], you know, I don't really like him. But there's always that question in the back of my mind, like, he is the father, so could he be my boyfriend one day? There's a lot drama just in the sense that my boyfriend, Ben, gets very jealous of Ricky because he's at my house every night taking care of the baby. And Ben thinks something else is going on. It's this difficult triangle."
On a death: "I think everybody is affected by it," said Daren. "Because it kind of brings a realization to every family in the show that this could happen to your family as well. So that is a big element that I think it'll be great for viewers to see. And we were all at the funeral when it was shot. So we all kind of had a place. It brings everyone together."
Matt Richenthal is the Editor in Chief of TV Fanatic. Follow him on Twitter and on Google+.